Help the museum celebrate our Stars and Stripes! Details are included in the post.
The museum will be holding its annual "Aunt Carrie's Attic Sale"  on May 25, 9:00am to 2:00pm on the museum grounds (rain or shine).  This large yard sale includes housewares, toys, books, small furniture, collectibles, linens and much more.   All proceeds benefit the museum.  (No early birds, please.)  Come and shop!
May 25          Aunt Carrie's Attic Sale
June 2            Come Celebrate Flag Day!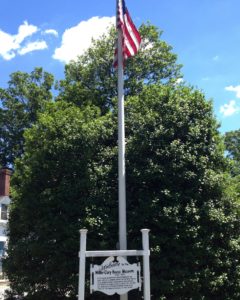 The museum is available for group tours during the week as well as for special community programs.  Please call or email.
Miller-Cory House Museum
614 Mountain Avenue
Westfield, NJ  07090
908-232-1776
millercorymuseum@gmail.com