The sheep are waiting for their haircuts!  Please see our post for details on our Sheep to Shawl Festival on April 28.
April 7          The Symbols & Traditions of Easter
April 28        Sheep to Shawl Festival
May 5            May Baskets
May 19          Cooking with Herbs
May 25          Aunt Carrie's Attic Sale
June 2            Come Celebrate Flag Day!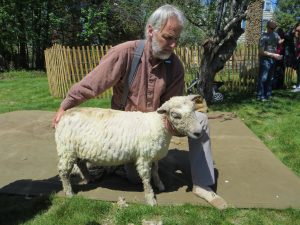 The museum is available for group tours during the week as well as for special community programs.  Please call or email.
Miller-Cory House Museum
614 Mountain Avenue
Westfield, NJ  07090
908-232-1776
millercorymuseum@gmail.com