The Miller-Cory House Museum is reopening!  The historic farmhouse will host an outdoor event featuring 18th century crafts and tasks.  "An Afternoon of Colonial Handicrafts," will be held on the grounds of the museum on Sunday, September 27, with a rain date of October 4.  Highlights of the program include demonstrations of theorem painting, tin piercing, wreath vine making, weaving using a lap loom, outdoor cooking on tripods and more.  Please note that the program is demonstration only; i.e., no hands-on activities will be offered.  Two sessions will be held, the first from 1:30 to 2:30 and the second from 3:00 to 4:00. Guests are asked to arrive 15 minutes in advance for each.
The museum will be following all mandated and appropriate safety and health measures. Upon arrival, each guest will provide name and contact phone number and have their temperature taken. Masks must be worn and social distancing observed.  Hand sanitizer will be available.  The museum building will be closed.
Reservations are required, and are being taken by telephone only; please call 908-232-1776 by September 23.  Space is limited for each presentation, so call early to secure your spot! Admission (cash only) is $5.00 for adults and children 13 and older, $3.00 for children ages 3 to 12 and free under age 3.
The Miller-Cory House Museum began its life as a farmhouse built in 1740 by Samuel Miller in what was then called the West Fields of Elizabeth Town.  It has been providing a window into 18th century farm life since it was established as a museum in 1972.  The volunteers are very pleased to be reopening in September and hope to schedule a second outdoor program on October 25.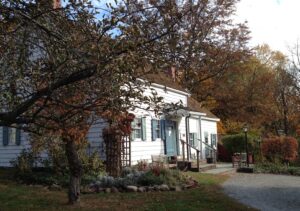 Miller-Cory House Museum
614 Mountain Avenue
Westfield, NJ  07090
908-232-1776
millercorymuseum@gmail.com